Hi folks. I'm Matt Eland and this site is dedicated to helping the concepts of artificial intelligence (AI), machine learning (ML), data science, data analytics, and game artificial intelligence be more accessible to people of all experience levels.
While I try to be broadly applicable, I have a heavy background in Microsoft technologies and believe that Microsoft Azure makes machine learning incredibly accessible so Azure will be a major area of focus here.
---
In addition to articles, I produce videos on these topics on my YouTube channel so subscribe and watch for more videos and tutorials there.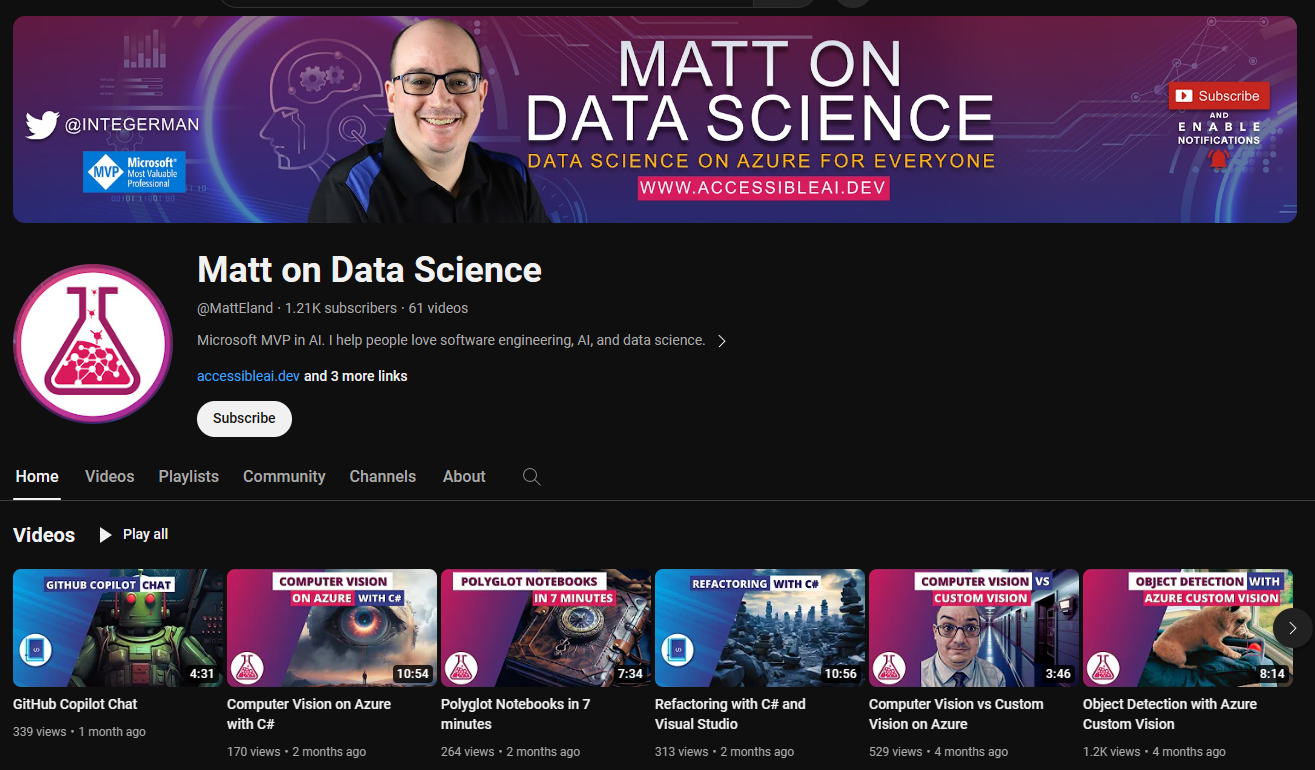 If you're interested in my non-data science content, check out MattEland.dev for up-to-date links to all of the types of content I produce.
Thanks for checking in and I hope I'm able to help you on your journey!